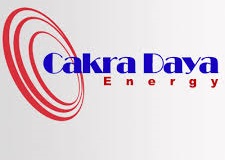 Urgent Personnel Required
An Oil & Gas Service Company requires personnel for Crane Lifting eqpt project for the following positions
Offshore Crane Operator (Code: OCO)
Crane Mechanic (Code: CM)
Electrician (Code: EE)
Project Engineer (Code: PE)
Project Planner (Code: PP)
Procurement Officer / Buyer (Coda: POB)
HSE Officer (Code: HSE)
Requirements:
Age: max 50
Prefer MIGAS B License (OCO)
Must have knowledge in rigging (CM)
Hold valid Sea Survival. Fire Fighting, STOP Training (OCO, CM, EE)
Must have mechanical eng. background (PE, PR)
Must have offshore experience (HSE)
Send CV to: hrd@cakradayaenergy.com. Put job code in the subject box. Only short listed candidates will be notified.
Lowongan crane operator crane barge