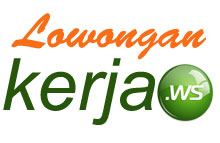 PT Tambang Tondano Nusajaya is developing the Toka Tindung Gold Project in North Sulawesi. Applicants are invited for the following position:
SENIOR MINING ENGINEER
DUTIES & RESPONSIBILITIES:
Responsibility of maintaining the mine operation s focus on achieving the mine plan, which will in-turn achieve the budgeted mining targets including drilling and blasting design and evaluation, developing daily, weekly and monthly mine plans and schedules, mine planning software administration, road design, mine/ mill ore reconciliation, mine project works and equipment evaluation.
QUALIFICATIONS:
Formal Mine Engineering qualification and 5-7 years experience,
Knowledge of the Surpac mine planning software is essential,
Good communication English skills both written and oral.
Only applicants with the above requirements will be considered. Please submit your application letter and put the position above on your subject application letter with your CV and recent photograph to:
HR PT TTN
PO BOX 1550 Manado,
Or email to:
recruit@tokatindung.com
Maximum file attachment by email 250 kb.