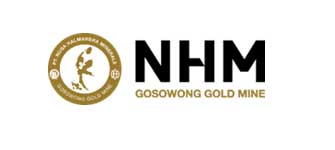 PT Nusa Halmahera Minerals
Job Vacancy
Under Ground Mine Control Room Operator
PT. Nusa Halmahera Minerals is a gold mining and exploration company, operating a COW on Halmahera Island, North Maluku. The company is a joint venture between Newcrest Mining Limited (82.5%) and PT Aneka Tambang (17.5%).
The Company has a vacant position for Under Ground Mine Production Superintendent and Jumbo Operator, at Gosowong – North Halmahera working a 4 weeks on, 2 weeks off roster.
The successful candidate will possess the following qualifications and experience:
Minimum senior High School Level (SLTA umum/ Kejuruan)
Two years experience in Control Room in Underground or open Pit Mining
Experience in PITRAM, Modular or Yakogawa and possesses ERT and/or First Aid training
Strong computer skills, Well developed teamwork skills/multi skill task
Fluent in English both written and oral is essential
Principal accountabilities of the role include:
Monitor & operate two-way radio and enter data into the Mine Control database from information received from Underground Operators accurately and promptly
Assist in co-ordination of mining priorities
Maintain control room logs accurately
Remote operation of automated Underground Fixed Plant, including Fans and Pumps
First point of contact for Underground Emergency response communications & situations
Monitor critical Underground alarm conditions
Act as Liaison for all Underground to Surface communications
Applications are to be forwarded to:
HR Department
PO Box No. 1650 Manado 95016 &
PO Box No. 55 Ternate 97701
E-mail: recruitment@nhm.co.id
Only short listed candidates will receive response.