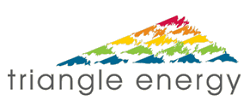 An international Oil & Gas company has a job opening for immediate employment as below:
HR & Admin Manager
Summary of Role
Handle all human resources and administration activities, ensure timely availability of qualified personnel and implementation of human resources policies and practices and represent the company for external relations related with human resources matters.
Qualification:
Min 8 years of working experience in oil and gas industry with the last 5 years spent in senior managerial position at human resources department.
Conversant with BPMIGAS 018/PTK/X/2008
Good Knowledge in HR Function.
Education min. S1 from any discipline.
Computer literacy: Familiar with MS Office applications and proficient of using email as daily communication means.
Other qualifications: Understand Indonesian employment regulations and has strong strategic thinking orientation.
Specific dutie
Develop, agree and monitor HR strategy, plan, performance contract, budget and staffing level.
Ensure HR policies, services and systems meet agreed standards and business needs.
Encourage and assist the HR staff to work together as an effective team.
Ensure HR team are developing their competencies and careers; manage the performance and personal development.
Develop and maintain relationship with external and internal stakeholders.
Contribute to the development and delivery of specific HR policies and programs.
Take responsibility for achieving company s business objectives challenging safety environment and business goals.
If you meet the requirements, please send your comprehensive resume with recent photograph (PLS ADV) to iwed79@gmail.com