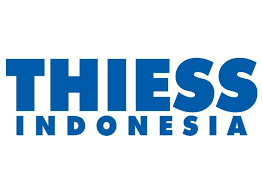 Our people are central to our success.
With a global business, we offer diverse and rewarding careers. We are committed to Thiess being a company and a culture where great people can excel and where they are developed and supported to reach their highest potential.
Join our team of industry leaders – because with us, your skills, knowledge and experience will make a difference to the benefit of our clients, communities and project partners.
With a history since 1934, Thiess is the world's largest mining services provider. We offer the widest range of in-house surface and underground mining capabilities in leading commodities across Australia, Botswana, Canada, Chile, Indonesia and Mongolia. Every day, we optimise the mining lifecycle to create lasting value.
We are seeking experienced people for the following positions:
SUPERINTENDENT TYRE (926574)
(Balikpapan)
Some of your duties will include:
To manage Tyre and Rim Safe Operation, Maintenance and implement Thiess Safety Essentials in Tyres and Rims, monitor & audit compliance including Truck Weighing in Thiess Asia Business Unit
Regular check Tyre Repair quality and standards in all sites
Conduct Tyre Repair Training when required
Prepare up-to-date Training Materials for Tyre Awareness
Guide site Tyre Repair personnel to perform correct maintenance to Tyre Reapir Machine and Tools
Establish Tyre Repair set up in new sites
Conduct Truck Weighing in sites which requires the need
After Truck Weighing conduct close out meeting and make sure the objectives and goals are achieved with the satisfaction of Site Management
Perform OEM class weigh scales maintenance
Calibrate the weigh scales regularly to achieve accurate results
Update Mining Operation TKPH regularly working jointly with Mining Engineering when there are changes in hauling profile
Coordinate with the Plant Technical Manager and Tyre Management Team for ordering the correct specs of OTR tyres, medium trucks including rim and components
What skills and experience do you need?
Engineering Graduate/Apprenticeship or Qualifications relevant to role ; Bachelor of Science in Preparatory Medicine – irregular 4th year
Willing to travel to Projects when needed
Highly effective communication skills
Excellent people management skills, including the ability to inspire, lead and motivate a team of people to accomplish work
Willing to work beyond working hours and roster when required
Our commitment to a diverse and inclusive workforce
We recognize the value of an inclusive and diverse workplace through our vision: everyone matters always.
Through this vision, we will build a community where respect, value and thoughtfulness toward each person will underpin their ability to bring their full self to work because here they will be empowered, safe and included.
How to apply
This role is an opportunity to make the next step in your career. With our culture of recognition, development, and a stimulating and satisfying work environment there is no better time to join Thiess. If you want to take your career to a new level and be involved in an exciting workplace change and issues, please apply online through our web https://careers.pageuppeople.com/399/caw/en/listing
Please be aware of certain frauds or misinformation regarding recruitment advertising on behalf of Thiess. We never ask for any payments whatsoever from applicants or candidates during the recruitment process. We never ask applicants or candidates to use specific travel agent services to make arrangements for transportation and accommodation during the recruitment process.