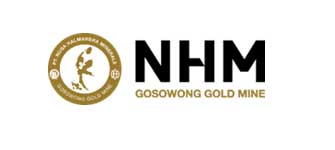 Job Vacancy
PT. Nusa Halmahera Minerals
Human Resources Manager
Gosowong Site
(5 Days On and 2 Days Off Roster from either Manado or North Maluku)
PT Nusa Halmahera Minerals (NHM) is a joint venture company between Newcrest Mining of Australia and PT. Antam Tbk. PT NHM operates the Gosowong Gold Mining Operations on the island of Halmahera in North Maluku.
An opportunity exists for an experienced Human Resources Manager to join NHM to lead a small department of human resources and training personnel on site at our Gosowong operations. The role is a key member of the senior site management team providing strategic HR input and day-to-day HR support to for the mine.
Your key responsibilities will include the execution of the Annual HR Plan and the management of the Employee Relations, Remuneration, Expatriate Formalities, Policies and HR Administration functions. You will have accountability for the HR budget and the direct leadership of all HR personnel in both Gosowong and Manado.
The successful candidate will possess the following qualifications, experience and attributes:
Minimum University Degree;
10+ years experience in Human Resources in a major foreign owned company, preferably within the mining or heavy manufacturing industry;

5+ years at Management level;
Conversant with Indonesian labor laws
Strong computer skills, well developed teamwork skills/multi skill task and willing to work under pressure;
Fluent in English both written and oral is essential;
Tenacity coupled with strong relationship building abilities.
The Roster cycle for this role will be 5 days on and 2 days off. The successful applicant will need to either live or relocate to Manado or North Maluku to undertake this role. The successful applicant will also be required to spend an initial period of 2-3 months in Australia before commencing at Gosowong.
Applications ire to be forwarded to: HR Department JI. Sudirman No. 109/111 Manado 95123 & P0 Box No, 55 Ternate 97701
E-mail: recruitment@nhm.co.id
Only short listed candidates will receive response.