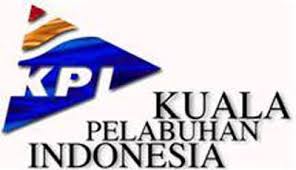 IMMEDIATELY REQUIRED
PT Kuala Pelabuhan Indonesia as one of the PT Freeport Indonesia s privatization companies engaged in the business of Port & Marine Operation, Road Maintenance, Transportations and Mobile Equipment Maintenance invites Professionals to fill the below mentioned vacant positions:
Foreman, Rebuild Shop (FRS)
Foreman, Levee Maintenance (FLM)
Gen. Foreman, Rebuild Shop (GFR)
Heavy Duty Mechanic Instructor (HDI)
Auto Electrician Instructor (AEI)
Tire Instructor (TII)
Light Vehicle Instructor (LVI)
HD Operator Instructor (HOI)
Requirements
Maximum age 40 years old
S1 Degree in Mechanical/Electrical from prominent University
Fluent in English for both oral and written
Computer literate in using Microsoft office (excel, word, power point etc)
Willing to be stationed at Job-Site in Timika-Papua
Have at least 5 years working experience as supervisor/foreman (FRS, FLM positions) and 3 years as general foreman (GFR), and also familiar in handling hydraulic, engine, electric, transmission of various heavy equipments.
Have at least 5 years working experience as Instructor in related field, familiar handling maintenance of various heavy mobile equipments, and able to analyze engine failure analysis, and trouble shooting of: hydraulic, engine, electric, transmission, and power train (HDI, AEI, III, LVI, HOI positions)
Please submit your application in English with comprehensive CV, latest transcripts and recent photograph to Head of HRD, PT Kuala Pelabuhan Indonesia, PO BOX 4224 JKTM Jakarta 12700, or mail to: rr._agustina@fmi.com. Only Qualified Candidates will be notified for further selection.