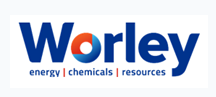 You can expect a lot from a career at Worley
Together, our nearly 60,000 people across 60 countries have already achieved many industry firsts. And we've broken several records along the way.
We're excited about the challenges ahead as the energy transition gathers pace. If you ask us, there's never been a more rewarding time to work in the energy, chemical and resources sectors.
Whatever your ambition, there's a path for you here. And there's no barrier to your potential career success.
Safety & Risk Engineer – IND002S
About the role
To ensure all work carried out conforms with agreed codes and practices, meets all requirements of the contracts specification and ensure all work is carried out within agreed schedules, budgets and procedures.
To provide innovative and cost-effective solutions to clients for operating problems and capacity constraints in their existing oil and gas and petrochemical operations
*We are currently seeking expressions of interest for this role for future planned opportunities with Worley. We will be in contact with shortlisted candidates once the timing has been confirmed.
Responsibilities will include:
Management, technical execution and completion of engineering assigned tasks in a specific process discipline area.
Assisting the project engineers in the co-ordination and preparation of input into the contract documents for each discipline area, including design criteria, scope of work, procedures and design approach.
Liaison and co-ordination with other engineers and discipline groups on the contract to effect timely production of deliverables.
Manage studies and process-orientated projects as assigned.
Development and improvement of company standards and process design methods.
Technical writing activities production of technical reports and operating manuals.
Training and mentoring of new process engineering graduates.
Quality Assurance – Responsible for working within the provisions and guidelines of the Quality Assurance system relevant to the Oil and Gas Business Unit.
Safety – Responsible for personal safety safe working practices for the Oil and Gas Business Unit. Understand and follow OH&S procedures.
About You
B Eng (Hons) Degree in Chemical Engineering or equivalent.
At least 8 years direct process engineering experience in the Oil and Gas industry, offshore and onshore or related petrochemicals industry.
Ability to manage projects.
Extensive experience in conceptual and detailed design of Oil and Gas/petrochemicals facilities and process equipment. Computer skills particularly in the use of process simulation package such as HYSYS and PRO/11 and in commercial software including databases, spreadsheets and word processing packages.
Benefits to you
Join a fun and inclusive, global team of professionals
Opportunities to progress beyond this role
What we offer you
Providing an agile culture and challenging work opportunities results in a positive work environment. Our people enjoy competitive compensation packages and a fun, personal, collaborative and safe working environment. We value equal employment opportunity and are committed to promoting fairness, equality and diversity.
Our policy is to conduct background checks for all candidates who accept an offer of employment with us.
If you have the passion and talent to keep up, it's time to test the limits of what you can become. Find your future with Worley.
Please note: If you are being represented by a recruitment agency you will not be considered, to be considered you will need to apply directly to Worley.
Make a real difference – witness the results – be a part of the Worley journey today!