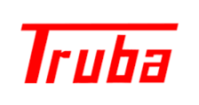 PT Truba Jaya Engineering is an Engineering Procurement and Construction Company in Power, Industrial and Oil & Gas Plant.
Rigging Engineer (Code: RE)
Requirements:
Graduated from Mechanical Engineering
At least have 5 (five) years experience in rigging (heavy lifting) for Industrial and power plant projects.
Familiar with Auto Cad & other computer system
Maximal 40 years old.
General Requirements:
Language proficiency verbal and written both English and Bahasa Indonesia, minimum TOEFL Score 450
Must have good leadership, communication skill, high integrity and loyalty
Able to work as a team or independently
Shall be mentally ready to be assigned in any where in Indonesia or overseas at any time
Good responsibility & highly motivated individual
Computer literate
Expatriate candidates with suitable qualification are welcome to apply
Please send your detailed CV complete with recent photograph to: recruitment@trubagroup.com or by post mail to:
RECRUITMENT CENTER
PT Truba Jaya Engineering
(formerly PT Truba Jurong Engineering)
Wisma PSM, Jl. Swadaya II No.7
Tanjung Barat, Jagakarsa
Jakarta 12530, Indonesia