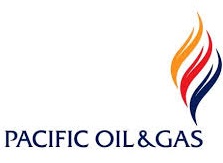 PERTAMINA EP
URGENTLY REQUIRED
Pacific Oil & Gas (Perlak) Ltd is a Partner of Operations Cooperation (Kerja Sama Operasi) with Pertamina EP for Perlak Block East of Aceh, Nanggroe Aceh Darussalam. Following the company strategy to expand, we are inviting experienced, highly committed and well-qualified professionals to join our existing team on the following soles:
1. Petroleum Economist
Jakarta Office Based
Conduct due diligence and prepare feasibility studies & investment for new projects. Prepare regular reviews on financial projections and valuation for existing projects. Prepare arrangements and assist in sourcing for project funding. Gather market intelligence and analysis on the energy industry and key market players, prepare forecasts and monitor trends and benchmarking.
2. Geologist
Jakarta Office Based
Manage and follow-up on bid preparation, evaluation and award of contracts with mud-logging, electrical logging, coring companies and well site geological services. Supervise the identification of formation tops, coring, casing points and well total depth. Validate raw log data and ensure that the data is properly acquired, labeled and indexed.
3. HSE Supervisor
Jakarta Office Based
Develop, implement and evaluate ass HSE operational policies, procedures and practices as well as HSE management systems. Implement, execute and review HSE programs at site. Identify, evaluate and control / mitigate safety hazards and job risks. Conduct audits and inspections as well as emergency response action plans and periodic drills.
4. Operation Superintendent
Perlak (Aceh) Based
Lead and direct production & maintenance teams. Develop and implement strategic production & maintenance management systems to achieve optimal production well operation and HSE targets.
5. Production Supervisor
Perlak (Aceh) Based
Lead and manage the field production and well operation to meet production and HSE targets Control and maintain production quality and flow rate as well as maintain equipment reliability.
6. Maintenance Supervisor
Perlak (Aceh) Based
Plan and implement all maintenance programs and activities for wells & production equipment and facilities.
Job Requirements (Position #):
1. Bachelor Degree or higher in Accounting / Finance with min. 6 years of relevant experience in investment banking/consultancy. Strong financial modeling skills. Exposure in oil & gas industry is an advantage.
2. Bachelor Degree or higher in Geology with min. 5 years of relevant work record in geophysics and petroleum engineering in the oil and gas industry. Familiar with onshore/offshore drilling operations including well site duties, logging and log analysis. Familiar with G&G software for well log (mud logging & electrical logging) reporting such as Gravitas.
3, 4, 5, 6. Bachelor Degree or higher in related field/engineering background with min. 10 years of proven track record in related oil and gas E&P experience. For field site positions – Hands-on field operation experience with strong supervision capabilities and willing to work on 2-week on/1-week off shift schedule.
Interested and qualified incumbents are welcome to submit your complete application to the address stated below ;
Recruitment Department Pacific Oil & Gas (Perlak) Ltd.
Jl. M.H. Thamrin no. 31, Jakarta Pusat 10230
EMAIL: HRD@po-and-g.com | URL: http://www.po-and-g.com