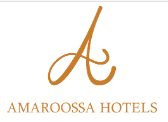 The Amaroossa Hotel, one of the Luxurious 4 Star Hotel located in the city Center of Bandung will open soon this October 30th, 2009. In order to support the Winning Team, we need the Suitable Candidates to join PRE OPENING TEAM with the following Positions and Requirements:
1. Department Head
Director of Human Resources (DHR)
Financial Controller (FC)
Director of Food and Beverage (DFB)
Chief Engineering (CE)
2. Assistant Department Head
Asst. Financial Controller (AFC)
Training Manager (TM)
Executive Chef (EC)
Asst. Chief Engineering (ACE)
Asst. Executive Housekeeper (AEHK)
Asst. Front Office Manager (AFOM)
Public Relation Manager (PRM)
Sales Manager (SM)
3. All Departments: Front Office (FO), Food and Beverage (FB), Housekeeping (HK), Engineering (eng), Accounting (Act), Human Resources (HR), Sales & Marketing (SM)
Executive Secretary to General Manager
Section Head
Supervisor
Staff
General Requirements:
Min 4 years experience in the same position (Point 1)
Min 2 years experience in the same position (Point 2), For Exec Chef post, min 4 years
Strong Leadership, dynamic and able to work as a team
Hotel Background is required
Good Personality and Well Groom
Fluent in English is both spoken and written a MUST (All)
Able to work Long Hour and Under Pressure
Specific Requirements:
For Greeters, Waiters, Waitress and Front Office Staff, Max Age for Male (27), Female (25) min Height for Male (165 cm) and Female (160 cm).
Candidates, please apply with full resume and recent photograph to:
The Amaroossa Hotel
JI. Aceh No,. 71 Bandung
Or by email to:
theamaroossarecruitment@yahoo.com
Please stated the position code interest on the right on the top envelop or CV