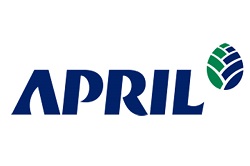 UCCC Spv APRIL, Pangkalan Kerinci
Grow your career with us
Here at RGE, our common purpose is to improve lives by developing resources sustainably. Our people are crucial in helping us realise our vision to be one of the largest, best managed and sustainable resource-based groups, creating value for the Community, Country, Climate, Customer and the Company. Be part of our growth, and grow with us.
You are on a journey to join an exciting Company and be part of our success story. Here we will equip you with the know-how and experience that will define your growth. In this role that you are about to embark on, you are required to carry out the following responsibilities:
Untuk sukses di peran ini, disarankan agar kamu memiliki kemahiran and kualifikasi berikut:
Memiliki pendidikan minimum ijazah Universitas (S1) sesuai dengan lamaran pekerjaan.
Memiiki 3 atau 5 tahun pengalaman kerja atau peran yang sama.
Bersedia untuk dipindahkan sesuai dengan lokasi perkerjaan.
When you send us your resume and personal details, it is deemed you have provided your consent for us to keep or store your information in our database. All the information you have provided is only used for the recruitment process. RGE will only collect, use, process or disclose personal information where and when allowed to under applicable laws.
Only shortlisted candidates will be contacted for an interview. We endeavour to respond to every applicant. However, if you receive no response from us within 60 days, please consider your application for this specific position unsuccessful. We may contact you in the future if there are opportunities that match your qualifications and experience. Thank you for considering a career with RGE.