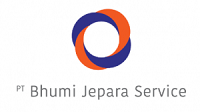 JOB VACANCY
PT. Bhumi Jepara Service is an O&M (Operation and Maintenance) Company engaged in the operation and maintenance of Tanjung Jati B Unit 5 & 6 coal fired steam power plant 2×1000 MW under the PT. Bhumi Jati Power having its domicile in Desa Tubanan, Kecamatan Kembang, Kabupaten Jepara, Central Java Province. Currently looking for experienced professionals to join our team in the following positions:
Turbine Mechanical Supervisor (TMS A6)
a. Department : Mechanical Maintenance
b. Superior/User : Mechanical Turbine Leader
c. Subordinate : Mechanical Turbine Technician
d. Education : Diploma degree (D3) in Mechanical Eng., (Senior Technical High School with Experiences more than 10 years as Turbine Mechanical Technicians in large capacity of Coal Fired Power Station (>300 MW) is encouraged to apply)
e. Work Experience : Minimum 7 years experience at mechanical maintenance supervisory level or senior Technicians in power generation, especially Turbine and its auxiliary system
f. Key tasks and responsibilities include:
Perform and Supervise all Preventive Maintenance (PM) Corrective Maintenance (CM) Work base on CMMS work order issued to technicians and base on mechanical Turbine maintenance procedure and instruction.
Supervise and control quality and safety for contractors during Major Maintenance overhaul or outage work and daily maintenance work
Collect and keep all data record of repair, testing and measurement result of equipments in Turbine Area
Maintain function test of all of mechanical rotating parts/equipments in Turbine Area as well as standard required.
Report all significant known operational, design, equipment deficiencies/defects to Turbine Leader and record it into CMMS work order.
Perform periodic maintenance inspections to identify and report status of equipment and system deficiencies
Develop of technicians capability and knowledge by technical, safety and non technical training (initial training of newly recruited, general technical, emergency response, first aid, general safety, maintenance procedure, administration procedure etc.)
During mobilization period, take part in testing and commissioning and record the specification of equipments and test result in correct record database.
Maintain work order hardcopy file in database and fulfill work order Leadering comment in CMMS.
Maintain of Permit To Work (PTW) and company safety & environment rule implementation in maintenance daily activity
Support of technician work for fault troubleshooting and analysis to the critical problem in main equipments.
Monitor and maintain high standard for Turbine maintenance work refer to quality, safety, efficiency and effectiveness concern.
Develop Turbine maintenance work check sheet and instruction, to be reviewed by his Leader.
Conduct routine daily safety and technical tool box meeting before distribute work order to technicians.
Propose to his Leader about some Turbine maintenance works plan which to be schedulled and conducted on next outage period.
Propose to his Leader about some new critical spare parts to be added and stocked in CMMS database and Store;
Participate to implement the policy of quality, safety & health and environment within the company.
The above positions are permanent employees for placement in Jepara, Central Java. All position must proficient in English both written and spoken (minimal TOEIC score 450), as the position will have to interact in a multinational working environment in daily basis. The Company offer competitive remuneration and benefit packages, and attractive career opportunity.
To register the vacancy above, please follow the steps below:
Please send the complete CV with a detailed work experience description (working area, equipment specifications, and training if any) in the following format:
a. Fill email subject according to position name & subject code
(eg. C&I Supervisor CIS A6)
b. Describe your profile and experiences in email body
c. Attach your CV in PDF & English format with following title:
Full Name_CV_Applied Position's Code (Rohmat Yunianto_CV_C&I Supervisor)
ayojoin@kedaikarir.com
*Please be note that this selection process does not charge anything. Beware of fraud.