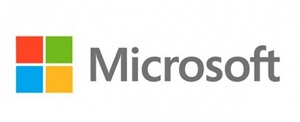 Techology Solutions Professional – Data Platform
Job Category: Sales
Location: Indonesia, Jakarta
Job ID: 702140 6704
Division: Sales
Purpose
The TSP Data Platform role is accountable for product win rates in assigned opportunities. The TSP Data Platform role supports the long-term strategic direction of driving pipeline velocity in the MSSP, within the Solution and Proof phases. To do this, the TSP Data Platform role focuses on successful execution of technical engagements
Responsibilities
Strategically decides which partner best supports its product workload and partner enablement programs for the selected core set of partners.
contributes to account planning activities (e.g., IT Profiles) and technical engagement/evaluation plans. The TSP Data Platform role may also communicate with Insider Groups, Partner Groups and Marketing Division.
Selects, enables, engages and sometimes can be brought to bear for partners. Some TSPs work with industry events and marketing organizations.
Accountable for product win rates in assigned opportunities. supports the long-term strategic direction of driving pipeline velocity in the MSSP, within the Solution and Proof phases.
Focuses on successful execution of technical engagements. The key challenges in this role are being capable and well-versed across diverse technologies (e.g., IIS, development tools, XML, and Application technologies).
Qualifications
5- 8years in related experience (Sales engineer at a large technology company selling into the enterprise (not necessarily software); IT Consulting or Services company ; IT department at a large industrial company, especially relevant if in targeted industry; Competing software companies)
Preferably Professional training/certification in: MC-DBA,  MCSE, MCSD
Communication skills: able in adjusting the topic and technical sophistication to the audience
Business skills, per the Executive Conversation training or other initiatives
Sales and/or Opportunity Management training
Knowledge of Microsoft's products and of competitive platforms and tools.