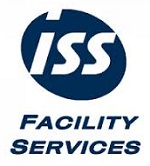 ISS FACILITY SERVICES
Due to our continuous rapid growth and development in Catering Division, we are now seeking a professional to join our team and become a member of the our dynamic team as
1. CHIEF COOK – CATERING SERVICES (CC)
Minimum D1 in Food Production from reputable Hotel Academy, with age maximum 45 years old. Minimum 5 years experience in reputable Hotel, Restaurant or Catering Company, Master in Indonesian and Western food
Hands on menu cycling, food costing and cost control
2. CAMP BOSS / SERVICE SUPERVISOR – CATERING SERVICES (CB/ SS)
Minimum D1 in Food Production or 5 years experience in the same field, with age maximum 40 years old; having a knowledge in Asian &Western Cuisine
Experience in supervising site (Offshore & Onshore) with 200 Man Power
3. STOREKEEPER – CATERING SERVICES (SK)
Minimum D1 Accountancy or Computer with age between 25 – 35 years old, 2 years experience in food industry;
Having a Good Administration Skill
Excellent in Computer program (Microsoft Words and Excel)
The Ideal Candidates:
Male / Female.
Willing to work long hours in a high pressures working environment.
Good command of English and Bahasa.
Willing to be assigned any where in Indonesia's remote areas (Willing to be placed at Site Offshore and Onshore).
Good Leadership team player, customer and service-oriented person with passion and desire, positive attitude, outgoing, energetic responsible fast learner and independent
Hard worker and willing to work under pressure
Excellent career prospect and an attractive remuneration scheme commensurate with experience and ability will be offered to the right candidate.
Please submit a comprehensive resume, including current and expected salary details and a recent photograph, indicating the code of the position you wish to apply on the left top corner to:
HUMAN RESOURCES MANAGEMENT
Walk In Interview will be held on: PT. ISS Indonesia, Graha Simatupang, Tower II, 8th Floor, Jl. TB. Simatupang Kav. 38, Jakarta Selatan
Walk In Interview will be held on: PT. ISS Indonesia cabang Bandung, Jl. Buah Batu Raya No. 95.99 Bandung 40264