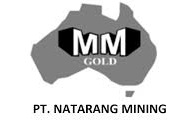 PT. Natarang Mining is constructing an underground gold/silver mine and 400 TPD Merril-Crowe processing plant at its Way Linggo project Lampung, Sumatra.
PT. Natarang Mining has vacancies for the positions listed below. Candidates must a minimum of live years experience.
Positions are site based on 4 week on 2 week off roster. Competitive employment package. Applicants to submit application letter indicating position applied for and current CV summarising their relevant experience and expected salary range.
Vacant Positions
MINING
Experienced Diamond drill rig Supervisor underground and surface (1010)
Experienced underground/surface diamond drillers (1011) Experienced Merrill
Crowe/Mill Process operators and gold room operators (1012)
Applications to be submitted by email clearly indicating position applied for to:
vacant@natarangmining.com
For further information contact Purnomo at email above.