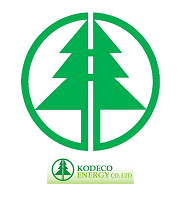 Kodeco Energy is a multinational operator of Production Sharing Contract in Indonesia, in the business of oil and natural gas exploration and exploitation. In line with our expansion plan, we are currently seeking candidates to fill the following positions under third party contract:
Petrophysicist
Position Summary:
Participates in the determination of logging requirements and directs logging operations in assigned field. Checks quality of log data, analyzes and evaluates well log and core data in order to establish the presence of oil and gas and assists in calculating amount of hydrocarbons in the reservoir. Maintains Petrophysical Data Base. Carries out Petrophysical field studies in order to help formulate reservoir models required for establishing Full Field Development Plans, and assists in monitoring production performance throughout the life of the field.
Requirement:
Minimum of a BSc in Petroleum Engineering, Mechanical Engineering or Geology is required.
5 years experience in doing Petrophysical.
Competencies Technical:

Must have a thorough understanding of open hole (both wire line and LWD), cased hole and production logging tools, NMR and integrated production logging in deviate and horizontal wells.
Strong background using probabilistic ELAN software on UNIX and IP PC-based software for preliminary analysis and generation of summary tables.
Experience in carbonate reservoirs.

Competencies Structural:

Must have strong teamwork skills. Be able to communicate effectively with peers, less experienced staff, field staff, and management.
Knows health, safety and environmental policy, procedures and objectives related to his area of responsibility, and ensures that they are effectively implemented in his domain.
Experience working in integrated asset team environment.
To apply please visit: www.kodecoenergy.com
Or send your complete resume with relevant supporting document to: hrss@kodeco.co.id