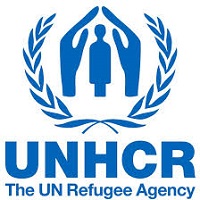 UNHCR
The UN Refugee Agency
Requires the following positions:
Protection Associate (5 positions)
Vacancy No. 13/INSJA/004
Locations: Tanjung Pinang, Medan, Pontianak, Makassar, Kupang
Duties and Responsibilities:
The incumbent provides assistance in the process and procedures of registration the persons of concern (PoC) and refugee status determination (IRSID), which includes protection monitoring activities, counseling, monthly report/statistic of PoC data, and other relevant assistance to PoC. Incumbent also maintains coordination with operational partners (relevant local authorities and international organization) and is responsible for admin/finance tasks and reports for operational needs in his/her area.
Please visit http://unhcr.or.id/en/vacancy for detailed information.
Education and Experience: preferably a University Degree in Law, Political science or related discipline, with minimum of four years relevant work experiences or in human rights field.
Languages: Excellent knowledge of English and Indonesian (written and spoken). Knowledge of other UN language is an added asset.
Desirable skills: Communication; computer literate: good knowledge of UNHCR: excellent writing, interviewing and counseling skills: and ability to work with minimal supervision.
Interested applicants are requested to submit CV, motivation letter and P.11 form (available at www.unhcr.org/recruit/p11new.doc) to UNHCR Indonesia at:
Menara Ravindo It. 14, JI. Kebon Sirih Kav 75, Jakarta 10340 Or via e-mail to INSJA@unhcr.org
Please indicate the post title & preferred location on the envelope or subject of e-mail.
Open to Indonesian Nationals and PR holder only. Applications from all gender and persons with disabilities are encouraged. Only short-listed candidates will be notified.