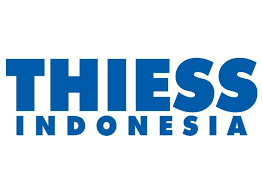 Expression of Interest – Tabang Coal Upgrading Plant (TCUP)
As multinational company with over 6000 employees in Indonesia alone, our people are key to our success. As an employer of choice, we are committed to developing skills and providing opportunities for all employees. Our business provides integrated service in mining, civil construction, mechanical & electrical installation and telecommunication across a number of operational locations throughout Indonesia.
One of our project, located in Tabang, East Kalimantan is required the staff positions to enable the operation of the facility to operate 24 hours per day, 7 days per week for 7,000 operating hours per annum. The process plant upgrades low rank sub-bituminous through a drying and agglomerating million tones per annum. The TCUP facility also has a small coal fired power station to supply energy to the TCUP.
CONTROL ROOM OPERATORS (Job No. 531111)
Reporting to Shift Supervisors, You will continually check all control conditions are set on SCADA and production levels are maintained according to instructions and complete operator log sheets; Respond to Shift Supervisor's instructions as to variations and modifications to operating settings and parameters on the SCADA control system; Report any abnormal readings or plant function to Shift Supervisor; Communicate plant operation characteristics to field operators while giving direction; Record operating parameters in operator logs as directed by Shift Supervisor; Maintaining produce quality to meet minimum specifications.
To be selected, You must have minimum 5 years experience as a control room operator in a coal/minerals processing plant, including knowledge of crushing, mills, conveyors, cyclones and fans; Essential control room operating experience of process control systems such as SCADA, PLC and DCS; Computer literate, competent in MS-Office programs; Senior first aid training; reporting and resolving reported Hazards and site safety incidences to site management; Demonstrated ability to apply safe working procedures and monitoring techniques for automated and manual control of the production plant through SCADA; Ability to communicate effectively in both English and Indonesian across all levels; Ability to work unsupervised; Able to work as part of a team and encourage team building.
This opportunity allows you to pursue a challenging career. We provide attractive benefits to selected candidates.
If you want to take your career to a new level and be involved in exciting workplace change and issues, please send your application and CV on-line through our web site: http://careers.thiess.co.id or to PO BOX 1143/JKS 12011 or fax no. 021-78840513.