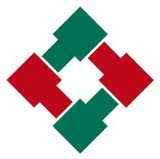 TIMAS SUPLINDO (Timas) is an Engineering and Construction company which has attained ISO 9001:2008 Quality Management System Certification, for the scope of Detailed Engineering, Procurement, Construction, Testing, Commissioning and Project Management.
TIMAS SUPLINDO established since 1992 with supported professional experts and able resources. Our existence and achievement over the past 20 years has enriched us with the experience, knowledge, and the capability to overcome any challenge, obstacles and barriers in many EPC oil and gas (offshore and onshore) projects.
We are urgently looking for highly qualified, talented, dynamic, productive and independent personnel to fill in the challenging position:
Account Payable Staff
Minimum Requirement:
Candidate must possess at least a Bachelor's Degree, Finance/Accountancy/Banking or equivalent.
Required skills: accounting, English Communication, MS Office.
Required languages: English, Bahasa Indonesia
At least 1 year of working experience in the related field is required for this position.
Full-Time position available.
If you are confident that you meet our requirements, please submit your application up to 2 weeks with complete CV, certificates, expected salary and indicating the job position by e-mail, to:
recruitment.onshore@timas.com
Please visit our website at www.timas.com