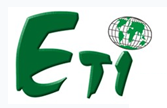 PT. Enviromate Technology International (ETI) Established in 2003, is focus in the natural gas infrastructure development, natural gas transportation, renewable energy and independent power producer. ETI offers engineering solutions with different business schemes such as Engineering Procurement and Construction (EPC), or Build Own Operate and Transfer (BOOT). Our engineering team is capable to design, build and operate facilities with advanced technology, competitive pricing, and according to schedule.
We're looking potential candidate for:
Senior Procurement
Job Description:
Inspects products, especially from new suppliers, to ensure that they meet specifications
Evaluation all vendors performance quarterly
Consistently maintained an outstanding performance in monthly KPI.
Sourcing & purchased direct & indirect materials for project & sections (mechanical, welding consumable, instrumentation, electrical equipment, equipment spare parts, building materials, project materials and others as assigned & heavy duty equipment) )
Interface & liaise with engineer or end-users and vendors to resolve ambiguous issue like specifications of materials, shortages or substitution.
Liaising with or act as shipping coordinator to support timely delivery of goods to appropriate destinations
Solicit bids secure written & telephone quotations from vendors, analyze bids performance value & cost analysis and select products and vendors consistent with existing policies & procedures
Provide support and assistance to the receiving, inspection, and last but not least is Finance departments in problem for on time payment to get a better price
And others duty that might be required consistent with the range and nature responsibilities as senior buyer or procurement.
Job Requirements:
Age maximum 35 Year(s)
Candidate must possess at least Bachelor's Degree in any field.
At least 3 Year(s) of working experience in the related field is required for this position.
Having experience in Purchasing or Procurement will be preferred with education Mechanical Engineering
Required Skill(s): Microsoft Office, Good in Excel is a must
Having License SIM A, SIM C
able to speak and understanding English is preferable
Kindly send us your updated CV to:
recruitment@envirotechintl.com
(Subject: IT Support_Name)