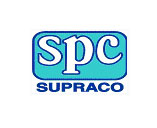 PT. SUPRACO INDONESIA
Jakarta based company with more than 33 years of experience in providing services to oil and gas industry and Geothermal in Indonesia. We are seeking for best candidates to fill the vacant position for our projects
1. Regulatory & Permit Site Interface (CP-A273)
RESPONSIBILITY AND DUTIES:
Onsite representative for all environmental, regulatory and permitting issues
Coordinate ongoing efforts to identify and obtain various permits for scope of work in a timely manner to comply with national, provincial and local (Indonesian) rules and regulations
Interface with the E&R functional group to support project activities and implement best practices and lessons learned
Work and participate with project team and functional group on preparation of project support documents, such as Environmental Management Plan (EMP), Waste Management Plan (WMP), Spill Prevention and Response Plans (SPRP), protection of surface water and other related studies for the project
Support in selecting third party consulting services with respect to Oil Spill Response Plan (OSRP) preparation and development in coordination with Functional group and Productions
Interface with project engineering and construction resources on project design and implementation details required to satisfy project permit and environmental requirements
Develop Environmental Standard – e.g. stream crossing, erosion control, etc
Coordinate development and submittal of EMCAPS deliverable for regulatory compliance plan (RCP) and environmental management plan (EMP) for project facilities
Supervise, monitor and review the plan of the implementation environmental protection measure according to RKL and RPL (environmental monitoring and management plan) during construction which is performed by third party environmental consultants
Interface and coordinate activities with E&R functional group, as appropriate, on preparation of permitting plans and government agencies/inspector interface
Review the RKL/RPL report for socioeconomic issue developed by EPC Contractor prior submitting to functional group in Development
Review and endorse EPC contractor environmental and regulatory documents and deliverables, as prescribed in project Coordination Procedure
Prepare project internal environmental and regulatory stewardship reports, as well as external reports required to satisfy Government or external financial institution conditions/requests
Assist project team, as appropriate, on the field inspection, special tasks and studies related to overall SH&E and permitting requirements.
Support the E&R functional group on Regframe implementation and implement regular environmental compliance assessments as part of the OIMS requirements for the project.
Ensure the implementation of the Upstream EMDC Environmental Standard is adhered to appropriately and align with Corporate Environmental guidance
Implement and assist training in environmental standard and technologies to EPC Contractor
REQUIRED KNOWLEDGE, QUALIFICATIONS, SKILLS, AND EXPERIENCES:
Broad technical and SH&E skills with basic understanding of project management and SH&E functional work processes
5+ years broad-based experience preferred, in environmental compliance and impact mitigation related to oil and gas industry, processing and transportation, with prior experience in one or more SH&E-related disciplines process, and in particular SH&E and OIMS deliverable requirements
Knowledge of EMDC strategies and key business drivers
Good interpersonal and communication skills
Knowledge of EMCAPS
Adaptable to changing priorities
Placement : Jakarta Base
2. Civil Geotechnical Inspector – Infrastructure Facilities (CP-A274)
RESPONSIBILITY AND DUTIES:
Site supervision of ground investigation fieldworks contracts ensuring compliance with specification and common practice.
Inspect geotechnical instrumentation design and installation.
Site supervision of pile installation works including pile loading and integrity testing.
Evaluating recommended countermeasures for low strength soils in contact with structural foundations.
Verify proper dam foundation slope stabilization and structures, including soil blending of native and borrow materials.
Site supervision of installation of river water intake.
Supervision of earthworks placement and verification testing.
Verification dam contraction procedures are followed
REQUIRED KNOWLEDGE, QUALIFICATIONS, SKILLS, AND EXPERIENCES:
Working Knowledge of:

Soil Mechanics field testing methods, including determining Vane Shear Strengths in cohesive soils using ASTM D 2573 method and Cone Penetration Test per ASTM D3441.
Testing of swelling and dispersive soils (E.g. Emerson class number, double hydrometer or Pinhold).
Rules and Regulations for Dam Safety and Dam Construction in Indonesia.
Seepage Analysis and Control for Dams (E.g. U.S. Army Corps of Engineers EM 110-2-1901)

Degree in Civil/Geotechnical/Geological Engineering. 15 years of relevant experience.
Proven design investigation and analysis of geotechnical civil engineering.
Well versed in safe work practices.
Demonstrated ability to communicate in multiple languages
Computer literate with experience in using MS Office suite for preparing reports and maintaining data base
Thorough understanding of applicable project specifications
Trained to authorize work permits (e.g. hot work, confined space, etc.)
Good oral and written English language skills
Placement: Cepu Site
3. Construction Technical Foreman (CP-A275)
RESPONSIBILITY AND DUTIES:
Reports to Construction Lead and will assist him in executing his responsibilities and act in his behalf during his absence.
Champion on-site safety awareness and safe performance with contractor and among Project Team members
Supports site team for all mechanical construction activities and is the project field contact with the contractor's construction site organization.
Monitor contractor's construction activities and provide advice as necessary to ensure they meet job specifications within budget and schedule and that they comply with operating unit safety rules and procedures.
Provide surveillance and report status of construction work in the specific discipline for conformance with engineering drawings, design specifications, safe work practices, and applicable codes
Review and assist contractor's construction planning, procurement, and scheduling activities as needed
Coordinate daily work direction with discipline inspectors as needed
Ensure inspection records are in compliance with mechanical completion, system completion, and turnover procedures
Assist contractor in implementation of permit to work system
Review the following relating to acquiring equipment: ROS dates, expediting plans, transportation plans to and within site; receipt inspection procedures (POs, Specifications, Drawings [Nozzle positions, bolting patterns]), proper off-loading equipment, warehousing, preservation and storage.
Ensure that equipment is set in place properly: timing vs. placement options (lifting, skidding/sliding) [Sequence of Work], equipment needs for setting
Ensure equipment is properly fixed in place (anchor): foundations and embeds, leveling (bolts & shims), bolting, welding or grouting
Ensure attachments are properly installed: connect piping , instrumentation and electrical, sequence of work, structural supports
Ensure equipment is properly aligned: specialty personnel as needed (millwright, vendor reps), timing of alignments – (example- without connections then with connections)
Assessment of equipment installation: quality checks, punch list, pre-start up safety checks
Ensure constructability of piping: correct materials, proper joining methods, no clashes
Monitor procurement activities: understand and track ROS dates, ensure proper transportation and expediting to site, review receipt inspection and certification reports, ensure proper off-loading equipment, ensure proper storage and staging of piping, ensure proper tracking and issuing spools, monitor the Positive Material Identification program.
Monitor and influence construction activities: ensure personnel and procedures are qualified, evaluate methods for setting pipe (above ground, buried, plant, pipeline), track spools, review sequence of work (piping vs. other disciplines; small bore vs. large bore), ensure proper structural supports, minimize rework
Support quality checks: integrity testing, punch list, pre-start up safety checks
Support Completions: drive transition from area basis to system basis, review construction completion checklists
Support facility start up activities as needed
REQUIRED KNOWLEDGE, QUALIFICATIONS, SKILLS, AND EXPERIENCES:
High School education.
Good written and verbal communication skills with the ability to communicate at all levels from management to field labor.
Good technical and supervisory skills.
Minimum of ten (10) years broad experience in all project phases, i.e. engineering, procurement and construction, would have at least five (5) years specific involvement in major process facilities.
Placement : Cepu Site
4. FIELD EXTERNAL RELATION OFFICER (CP-A276)
RESPONSIBILITY AND DUTIES:
Conduct intensive engagement efforts with local stakeholders in village and sub district.
Supporting Deputy Manager offshore Community Engagement, technically resolve issues related to external stakeholders; disputer, protest, socialization, etc.
Implement CSR programs based on social impact of Company operations (Social Management Plan), Sustainable Development position and Company Core Values, to achieve sustainable community support to Company Operations.
Generate support and respect from the Community at large.
Engage proactively with stakeholders to anticipate dynamic and environmental change.
Be responsible of promoting the company image as a good citizenship company toward its external publics by conveying the company social responsibility to the surroundings in order to obtain a harmonious environment
REQUIRED KNOWLEDGE, QUALIFICATIONS, SKILLS, AND EXPERIENCES:
Excellent communication and interpersonal skills.
Has the ability and knowledge to identify and provide analysis on local community needs.
Strong commitment to company core values, business ethics and business goals.
Excellent health and able to travel within all company offshore working area.
Excellent communication and inter personnel skills to effectively interface with field production operation personnel, multidiscipline department and other supporting department.
5 + years broad experience in doing stakeholder relation especially local community.
Has commitment to company core values, business ethics and business goals.
A very good team player.
Placement : Jakarta Base
5. Welding Inspector Offshore (CP-A277)
RESPONSIBILITY AND DUTIES:
Perform inspection during offshore activities as planned on inspection plans.
Provide expertise to advise site team to avoid/resolve quality problems
Attend and contribute to site and project technical meetings as necessary
Witness contractors activities and endorse suppliers and contractors quality records as appropriate
Witness acceptance tests and perform final quality check prior to acceptance of equipment and materials as appropriate
Monitor suppliers and contractors quality assurance and quality control activities
Provide early warning of potential quality problems
REQUIRED KNOWLEDGE, QUALIFICATIONS, SKILLS, AND EXPERIENCES:
10 years minimum offshore construction experience related to project scope. International experience preferred
8 years minimum recent experience in welding inspection discipline
High school graduate or equivalent. A college degree in a related field is preferred
Evidence of training in welding inspection and radiographic film interpretation is required.
Current certification as ASNT level II or III inspector is preferred.
Current certifications as CSWIP (or equivalent) is preferred
Must have some knowledge of Mechanical, Electrical, Instrumentation and Coating disciplines
Must be proficient in common PC software (MS Word; MS Excel; Lotus Notes; etc)
Read, write and speak fluent English
Placement: Site Base Onshore/Offshore
6. Document Control (CP-A278)
REQUIRED KNOWLEDGE, QUALIFICATIONS, SKILLS, AND EXPERIENCES:
Bachelor Degree from reputable university any major
Minimum 2 years working experience in Document Control.
Significant knowledge in control of hard and electronic document control and information management system
Sound written and verbal communication skills with the ability to communicate at all organizational levels.
Successful track record in similar roles on very large international projects
Experience in implementing information management systems organization.
Computer literacy and development skills
Placement: Salak Base
7. Domestic Content Coordinator (CP-A279)
RESPONSIBILITY AND DUTIES:
Follow, analyze and distribute as necessary the Domestic Content Surveyor reports
Assist Project Teams as an expert in APDN and Domestic content calculation
Provide guidance in how to improve Domestic Content realization
Support project teams in case of Contractors / subcontractors / vendors claims relating to Domestic Content
Interface with BPMIGAS as needed by the Project. Be the main contact of BPMIGAS TKDN division
REQUIRED KNOWLEDGE, QUALIFICATIONS, SKILLS, AND EXPERIENCES:
College Degree
Fluent in English Read/Write/Speak and highly Communicative
Experience working in procurement and as Domestic Content Coordinator more than 8 years
Strong knowledge of PTK 007 and TKDN requirements
8. Electrical & Instrument Engineer (CP-A280)
Minimum S1 Electrical/Instrument/Physic Engineering with 5 years experience
Applied knowledge and skill of high voltage power transmission & distribution design, selection, and construction/installation including its protection device
Capable to design, selection, installation instrumentation and protection system for Process equipment, plant or system
4)Advance knowledge in understanding single line diagram
Advance understanding of PFD and P&ID
Applied knowledge of PLC, MMI, and DCS
Advance knowledge of instrument device and system (flow, pressure, level, temperature, current, voltage sensors, control valve etc)
Capable in operating MS Office, MS Project
Fluent in English, written & spoken
Placement : West Java
9. E&I Construction Tech Foreman – Field Facilities (CP-A281)
RESPONSIBILITY AND DUTIES:
monitor construction and fabrication of E&I activities conducted at Contractors / Sub-Contractors facilities and in the field
Participate in receiving inspection of E&I items at site and monitor the preservation program for the same until hand over
Promote safety awareness and safe performance among project team members, including consultants and contractor personnel
Support Construction Site Manager in monitoring and appraising the contractor's performance for safety, quality, cost, and schedule; ensure that appropriate corrective actions are taken when needed
Verify physical progress
Monitor mechanical acceptance and start-up activities between operating unit and contractor
Assist PMT in meeting OIMS expectations as required, especially OIMS Element 2 (Risk Assessment), OIMS Element 3 (Facility Design & Construction), OIMS Element 9 (Incident Investigation) and OIMS Element 10 (Community Awareness)
Review or assist in reviewing E&I QC documents such as QA plans and pre-commissioning procedures
Jointly develop E&I inspection check lists or review the check lists generated by the Contractor for compliance to project requirements
Ensure quality processes are followed for instrument calibration at contractor facilities and / or in the field for permanent project materials and temporary test instruments / equipments used in E&I construction works
Co-ordinate with Contractor and Quality on cable tray routing and installation inspection
Monitor construction of electrical and instrumentation facilities and ensure they are completed as per approved engineering documentation and project specifications.
Witness installation of E&I control panels (both local and inside the control rooms)
Monitor and witness continuity and meggering inspection works for cables
Monitor cable laying works in trenches, through ducts and on cable trays
Monitor loop checks and review records for the same in accordance with technical requirements
Monitor construction and installation and testing of instrument tubing works
Review Contractor's field inspection and test reports and ensure that inspections are carried out as per approved ITP requirements
Assist and co-ordinate with other disciplines on electrical motors installation and alignments
Interface, participate or co-ordinate in E&I pre-commissioning activities as required
Preparation of punch lists
Verify Contractor / Subcontractor Quality management systems, plans, procedures, and processes are in place. Implement project Construction Surveillance Program.
REQUIRED KNOWLEDGE, QUALIFICATIONS, SKILLS, AND EXPERIENCES:
Minimum ten (10) year's experience in inspection of E&I works on major onshore construction projects out of which at least 3 years experience senior E&I construction position
Experienced in witnessing SAT (Site Acceptance Tests) and FAT (Factory Acceptance Tests) of Electrical & Instrument control systems
Exposure to DCS instrumentation works and commissioning of the same
Thorough knowledge on International standards on E&I like IEC etc.
Knowledge on applicable Indonesian MIGAS regulations for E&I works is preferred
Well versed in safe work practices
Computer literate with experience in using MS Office suite for preparing reports and maintaining data base
Placement : Cepu Site
10. COATING INSPECTOR (CP-A282)
RESPONSIBILITY AND DUTIES:
Verify required coating inspection methods are performed on pipeline, including DFT, holiday testing, etc.
Monitor mixing and application of coating by contractor.
Maintain daily log of activities.
Oversee application of field joint coating.
REQUIRED KNOWLEDGE, QUALIFICATIONS, SKILLS, AND EXPERIENCES:
Extensive training and experience in coatings & coatings inspection, application methods & testing.
Previous training as a NACE coatings inspector is helpful.
Knowledge of surface preparation methods & other requirements for obtaining desired performance from coatings.
Seven (7) years experience in coatings & coatings inspection.
Overseas pipeline experience is helpful.
Competent in PC skills relative to Microsoft Word, Excel, and e-mail system
Placement: Cepu Site
Please send your application to recruitment@supraco.com with detailed resume and recent photograph and put job title name and code on subject email.