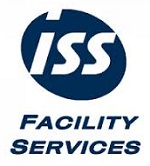 ISS FACILITY SERVICES
ISS is the largest and most diversified Facility Services in the world. In Indonesia we are the best and the largest Cleaning Service Company. We are also growing very well in Pest Control Washroom Services and Office Supports Services. We have been migrating from single service excellence into multi services excellence and on into Integrated Facility Services. Right now we integrate our cleaning services with Gardening & Landscaping Services, Washroom Services, Mats Services, Sanitation & Hygiene Services, Indoor Air Quality Services and Handyman Services Security & Access Control. Maintenance Services and Catering Services All of these services in our market terminology is called Facility Services. When it comes to size, ISS Indonesia is one of the major employers in Indonesia. For further information please surf www.issworld.com or www.iss.co.id.
To meet the challenges of fast growth and expansion, we seek to appoint highly motivated persons with a strong commercial acumen to join us as:
RECRUITMENT & HR STAFF
Male
30-35 years old
Bachelor Degree preferable from Law
Min 3-year experience as Recruitment
Good communication skill and able to communicate and write in English
Having pleasant personality, pro-active, easy to adapt.
Computer literate in Microsoft Office Word Access, Excel Power Point) and able to operate Internet Programme.
Understanding labour of law
Excellent career prospect and an attractive remuneration scheme commensurate with experience and ability will be offered to the right candidate.
Please submit a comprehensive resume including current and expected salary details and recent photograph to:
PT. ISS INDONESIA Cab. Medan
Email: medan@iss.co.id, hartono@iss.co.id
Jl. Donau Toba No.3A
Medan 20117