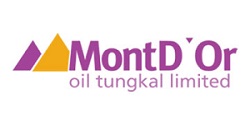 Job Vacancies in the Oil & Gas Industry
MontD'Or Oil Tungkal Ltd, is currently recruiting dynamic, qualified and self-motivated personnel to be part of its team based in Jakarta – Indonesia. The Company currently has the following vacancies available:
GOVERNMENT LIAISON & PUBLIC RELATION MANAGER
Coordinate and/or facilitate relevant meetings, events, correspondences, and other activities related to external parties. Liaise between MontD'Or Petroleum and Government related departments
Candidate should have a minimum experience of 10 years and have competencies in relationship building, communication and have good working relationship with MIGAS, SKKMIGAS, Associations, Local Governments, Government Ministries and Departments, Media Agencies.
If you are Indonesia Citizen and interested in working in a challenging environment and have the key skills to fill one of these positions please email your CV to applications@montdpetroleum.com, please put the Job Title you are applying for in the subject field of your email. No agencies or head hunters will be entertained.