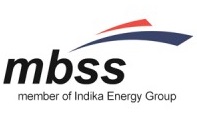 Career Opportunity at MBSS
PT. MITRA BAHTERA SEGARA SEJATI (MBSS) is a privately owned Indonesian shipping and barging company that provides professional and competitive logistical services to the Indonesian and International coal industries.
Owner Surveyor
Male, Age max. 40 years old,
Fluent in English both oral & written,
Marine background or Naval engineering and well experience as owner surveyor.
Role & Responsibilities:
Ensure that an Owner Surveyor can maintain the association with Class surveyor and Shipyard as according to Company mission,
Ensure that jobs in Shipyard according to the requisition and a good standard,
Recap and make a written report (including accountability budgeting) each the supervision of a ship dock is finished,
Control docking (Ensure plate installed in accordance with the spec, welding in accordance to the requisition with good quality, etc).
To apply for this position, please forward your application together with a detailed resume including recent color photograph to the address or email :
PO BOX 4534 JKTM 12700
Or e-mail to: hrd-admin@mbss.co.id and/or pipiet@mbss.co.id