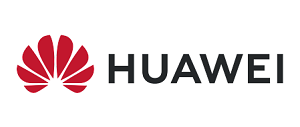 Huawei Enterprise Business Group Indonesia
We are hiring
Marketing Assistant (Exhibition Hall)
Job Responsibilities:
Running the Exhibition Hall to ensure the event operate smoothly
Delivering presentations and demonstrations to customers and other stakeholders and managing the inquiries from customers and escalate to Account Manager
Following up with customers and providing guidance on product selection.
Collaborating with the marketing team and organizers to define the strategy and event requirements.
Researching and presenting concepts and ideas to the organizers/marketing team
Requirements:
Bachelor's Degree in Telecommunication, Marketing, IT or related major
Fresh Graduated from University on 2021 and second half of 2020
Superb written and verbal communication skills (English and Mandarin)
Good Looking, Highly charismatic and engaging
Good analytical skills, detail-oriented & strong communication skills to be able to communicate to different level of counterparts
Eloquent and comfortable when delivering presentations.
Ability to work independently.
Excellent observation skills.
Should you or referral interested with the position, kindly send your resume (CV) to; lea.yuliana1@huawei.com cc: galuhpurnama@huawei.com