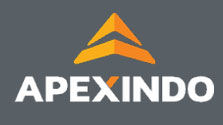 PT Apexindo Pratama Duta Tbk
We are a public company which operates in the Oil and gas field services sector. The Company provides onshore and offshore drilling services to oil and gas producers and other related services. The Company operates a fleet of drilling unit comprises submersible swamp barges, jack-up rigs and onshore drilling rigs.
We are looking for qualified candidates for the following position:
Legal & Compliance Officer
Bachelor degree in Law
Having 5 – 6 years of working experience in in-house Legal or Law Firm
Good knowledge on corporate finance regulations
Good knowledge on agreement drafting
Good understanding on Capital Market Regulations
Good knowledge in lands regulations
Excellent communication and interpersonal skills
English Proficiency Skills (both oral & written)
Please send your CV and related documents to career@apexindo.com. Write the position title as the email subject.