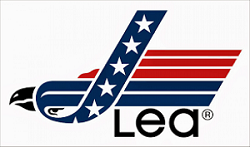 1. HRD Manager
Male, age 40 years old, minimum S1 degree majoring Law/Management, experienced minimum 5 years in training and workers compensation. Strong negotiating and decision-making skills, good leadership, well knowledge of HR strategic management mature and strong skill in MS Office. The job is to develop and maintain all HRD issues including organizational planning, labor relations, compensation, training, safety & health, and compliance.
2. Junior Fashion Merchandiser
Male/Female, age 25 years, minimum D3 degree, good computer skills including Corel draw & Photoshop, 2 years of working experience in fashion/ Garment Merchandising minx familiar with fabric and accessories, good communication skills and teamwork attitude, able to work under pressure, willing to be located in Tangerang and must love fashion. The person has to follow up an order from preparation details, sampling process, handling materials, production status control, up to shipment.
3. Promotions Executive
Male, age 25 years minimum, D3 degree or equivalent, 2 years experience in outdoor promotion, good teamwork attitude, hard working and self-motivated. Have class A and C driver license. Willing to travel domestically, can generate ideas for outdoor promotion and follow up the development from a concept through production. Develop effective programs for brand awareness and work with marketing team to increase it.
4. Visual Merchandiser
Men/women, age 25 years min, S1 degree or equivalent in Interior Design, Visual Comm or related field, 3 years of store design experience. Strong attention to details, understand fixturing, must be creative, good project management, able to work under deadlines. Willing to travel domestically, organize the layout of stores and clothing. Decides what items stay or don't on the floor and what placement ensures the best sales. Must have an excellent customer service.
5. IT Staff
Male, S1 in Computer Science or equivalent, minimum 3 years of related experience. Must have strong experience with business IT applications, programming language and LAN and Wan networking, implementation and problem analysis. Have class A and C driver license. Can work in a team, self-motivated and hard working. Willing to travel domestically. Research, develop and maintain support services for existing and new business applications and/or information systems.
6. Customer Relations Head
Male/female, age 30 years min, S1 in communication or related field, 5 years min experience preferably in the retail industry, experience launching CRM campaigns, enjoy a fast-paced environment, strong analytical skill, good leadership, communication, and team building skills. Responsible for the design, development -arid implementation of CRM programs, increase customer database, develop and execute customer Programs to increase acquisition and retention, understand & adjustments accordingly.
Please email your application to: recruitment@leajeans.co.id