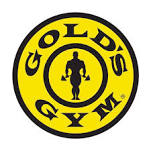 Do you want to have an ideal and healthy body, while earning up to 15 million rupiah per month?
Gold's Gym is the largest international fitness network in the world with more than 630 outlets spread across 32 countries and growing. With currently 10 clubs in Indonesia, we are expanding further.
Career Opportunities as
Fitness Instructors
Personal Trainers
Group Exercise
Requirements:
Age of 20.40 years
Preferably physically fit appearance (not bodybuilders) and not overweight/obese
Minimum or sports high school graduate
Preferred having experience in the field of health, fitness, sport or medical industry may be advantageous but is not necessary
Have good communication skills, great pleasant personality, outgoing and customer oriented
Must possess strong discipline in work ethics and willing to learn
Preferred speak English or other 2nd international language
Send your resume to:
Gold's Gym Indonesia
Thamrin City (d/h Jakarta City Center) Lt. 6 Big Tenant 2
Thamrin Boulevard (d/h Jl. Kebon Kacang-Weduk Melati)
Jakarta Pusat 10340 email: jobs@goldsgym.co.id
Gold's Gym
Change your body, change your life.