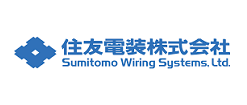 PT Sumitomo Wiring Systems Batam Indonesia
VACANCY
A Japanese automotive part manufacturer located in Batam has an immediate vacancy for the position of:
Executive Secretary
cum Translator/Interpreter
Responsibilities:
Secretarial and administrative support to the President Director.
Translation/interpretation from Japanese into Indonesian or English and vice versa.
Requirements:
Bachelor's Degree in Japanese Language or Literature
Nihongo Noryoku Shiken Level 2
English Proficiency
Communications Skills
Japanese Microsoft Office
Interested candidates are invited to submit their detailed resumes. Only short-listed candidates will be notified.
PT Sumitomo Wiring Systems Batam Indonesia
Attn. HR Manager
Jalan Beringin Lot 8
Kawasan Industri Batamindo
Muka Kuning Batam 29433
E-mail: recruitment@sbi.sws.co.jp