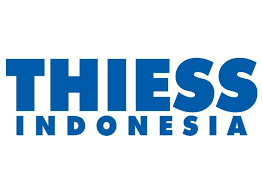 Job No.: 587583
Department: Mining
Work type: Full time
At Thiess, our international growth could be your next career step. As part of one of the largest mining and construction contracting companies in the world and with over 8,000 employees in Indonesia alone, Thiess Contractors Indonesia could be your opportunity to establish the international career you have always dreamt about.
Our projects are exciting and challenging, our people are dedicated and diverse AND with new opportunities just on the horizon, this is an exciting time to establish and or consolidate your career in international mining in Indonesia.
Accordingly, in line with our future growth, we are looking for a suitably qualified and motivated expatriate Drill and Blast Superintendent for an immediate start at one of the largest open cut coal operations in the world, situated on the island of Kalimantan.
Reporting to the Mining Manager you will
Meet production targets whilst ensuring a safe and professional operating environment is maintained at all times.
Provide the technical design and monitoring function for blasting operations, so as to maximize coal recovery in the most cost effective manner.
Actively contribute to a positive teamwork environment at all times.
Communicate openly and honestly at all times
Be dedicated to the supervision and training of national staff to develop new skills and achieve their full potential
Applicants should have a minimum of 5 years professional experience in Drill & Blasting large open cut mining operation in production/service supervision/management capacity with a strong Drill and Blast pedigree. You should also have a good command of the English language as well as sound computer literacy. Previous oversees cross cultural working experience, particularly where attained within traditional load and haul coal mining operations, will be highly regarded.
This position is a single status project based role in North Eastern and coastal Kalimantan, working a FIFO roster, based at a well established and maintained camp. The camp features include en-suite bungalow style accommodation units, quality messing facilities offering your choice of western or Indonesian food, an 18 hole world class golf course, a wet mess, a pool, diving and fishing boat access, a gymnasium and other sports facilities in addition to cable TV and internet.
As the successful applicant, you will be offered a highly competitive salary package which has been designed to attract the highest caliber individual. It will include a USD salary, medical cover, accommodation and travel and will be commensurate with the top quartile range in the prevailing market. You will also be offered opportunity and scope for your career development within a world class contract mining company that is dedicated to safe and successful delivery of project value to our clients via the use of superior management systems and procedures.