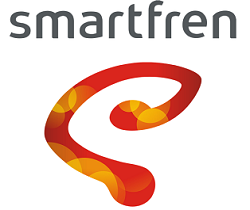 Smartfren, live smart.
JOIN US AND BE A PART OF THE TEAM
AREA SALES MANAGER (ASM)
Bachelor Degree (S1 in any field, maximum 35 years old)
Min. 5 Years of Sales and Marketing experience in distribution & direct setting
Preferably from telecommunication/FMCG industry
Good communication & presentation skill
Detail & Target oriented
Willing to be located in all operational area
CUSTOMER SERVICE REPRESENTATIVE (JKT-CSR) / CALL CENTRE (JKT-CC)
Min, Diploma 3, maximum 26 years old (CSR), 28 years old (CC)
Good Looking, good communication and service oriented
Computer literate and good English minimal passive
 Preferably have experience in same position minimum 1 year
Willing to be Located in Jabodetabek, Serang &  Karawang (CSR), BSD – Tangerang (CC).
SMARTFREN GADGET SPECIALIST (JKT-SGS)
Min. Diploma 3, max 30 years old
Familiar with High End gadget (Blackberry, Phone, Android, IPad, Modem, etc) and target oriented
Minimal 1 year experience in sates retail/direct sales
Willing to be located in Jabodetabek, Serang & Karawang, Pontianak and interested applicants should email complete resumes with code position as subject email to: recruitment@smartfren.com