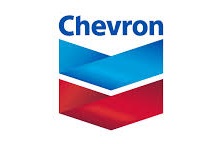 Chevron adalah salah satu mitra utama bagi perekonomian Indonesia dan telah menjadi bagian dari masyarakat sejak lebih dari 95 tahun lalu. Melalui anak perusahaan PT. Chevron Pacific Indonesia (PT CPI), kami adalah salah satu penghasil minyak bumi terbesar di Indonesia. Kami terus berinovasi menggunakan teknologi baru untuk mempertahankan dan meningkatkan produksi dari lapangan-lapangan yang sudah beroperasi. Kami bermitra dengan Pemerintah Indonesia melalui Kontrak Kerja Sama (KKS) dengan Satuan Kerja Khusus Pelaksana Kegiatan Usaha Hulu Minyak dan Gas Bumi (SKK Migas).
Analyst – Bekasap
Work Location : Riau
Contract
Job Description and Responsibilities :
Provide technical support to Bekasap team to arrest field decline rates and unlocking reserves potential in the Bekasap, Petani, Pematang, Ampuh and Kopar fields.
Provide technical support to reservoir/waterflood management review, proactive workovers, production forecasting, implementing energy savings opportunities, identifying and maturing cost saving opportunities and sub-surface integrity.
Qualification:
Diploma degree with minimum GPA 2.75 in petroleum or chemical engineering.
Have minimum 4 years of working experience, including 2 years in oil and gas upstream/downstream business.
Good understanding of petroleum engineering fundamentals, production operations, workovers, completions, rig less interventions, artificial lift, well integrity, decline analysis, and forecasting.
Good knowledge on waterflood operation is a plus.
Excellent computer skills including data mining, excel macros/VBA, spotfire, and data loading.
Excellent in communication and interpersonal skill.
Excellent in establishing effective relationships with multicultural people in diverse organization.
Excellent in demonstrating the highest standard of integrity and ethical conduct, building and maintaining trust, respect and supporting others.
Able to communicate verbally and in writing in both Bahasa Indonesia and English.
Have willingness to be relocated to all company operations locations in Indonesia.
At Chevron you'll join a team with the technology to take on big challenges, the integrity to do it responsibly, and the drive to keep the world moving forward. Are you up for the job?
Perhatian: waspada terhadap praktik perekrutan palsu!
Kami mengimbau kepada masyarakat agar berhati-hati dan mewaspadai adanya modus penipuan dalam proses penerimaan pekerja yang mengatasnamakan Chevron.
Chevron tidak pernah memungut biaya apapun dari pelamar ataupun menunjuk biro perjalanan, perwakilan ataupun individu tertentu untuk melakukan pemesanan ataupun menerima pembayaran dalam bentuk apapun atasnama Chevron, baik untuk transportasi darat, laut, maupun udara selama proses penerimaan karyawan berlangsung.
Cek 2 kanal situs web berikut untuk mengetahui informasi resmi lowongan pekerjaan Chevron Indonesia: www.indonesia.chevron.com dan www.klob.id/chevron.
Chevron bekerjasama dengan Dayalima Recruitment yang akan menggunakan aplikasi Klob.id dalam proses rekrutmen.
Informasi mengenai proses rekrutmen hanya akan dikirimkan melalui surel dengan domain "@chevron.com" dan recruitment.chevron@klob.id.