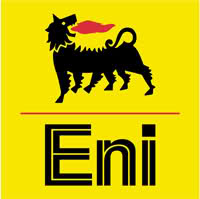 Eni is a major integrated international oil and Gas Company based in Italy, with interests in 85 different countries, and employs approximately 82,300 people worldwide. ENI has Exploration & Production activities in Italy and other areas worldwide such as West & North Africa, US, South America, North Sea, Kazakhstan and Asia.
In Indonesia, eni Muara Bakau currently holds working interests in 14 PSCs of which 9 are as operator, mostly in Deepwater areas with an active exploration and development program. To support its progressive growth and build the organizational capability, eni Muara Bakau is inviting candidates who possess relevant education background, experience and competencies to join our Company.
To support its progressive growth and build the organizational capability, eni Muara Bakau BV is looking for qualified personnel with high motivation, initiative, and integrity to fill in the following positions:
Work Safety Specialist (HSE-01)
Main Responsibilities
Provide support in development of Company HSES 4 Year plan on Safety Aspect
Provide support in development of HSES Annual Plan and Budget on Safety Aspect
Provide support to ensure the Development, implementation, and monitoring of HSE Plan on Safety Aspect
Provide support on reporting Safety matters periodically to SICUR in Milan through MSAR
Liaise with Authorities on Safety issues and permits/license
Provide support to ensure Safety compliance to regulations and company requirements and policies
Provide support in the implementation of Contractor HSE (Safety aspect) Management
Provide support in development and assurance the implementation of HSE (Safety Aspect) training program
Conduct and support HSE (Safety Aspect) audit/assessment/inspection to measure the HSE Performance
Provide support and advise to project/operation/exploration/drilling team on Safety issues
Ensure on the implementation of OSHAS 18001 Management System
Participate in investigation of non-conformances/incident
Participate in Emergency Management Team
Qualification Required
Education: Relevant Degree (preferably in Engineering Degree)
3-7 years' experience in HSE (preferably in Oil & Gas Industry)
Professional Skill: Safety Management System, Safety Audit, Safety Prevention & Protection, and Regulation Requirement
Analytical Skill, Problem Solving, Team Work, Communication
Fluent in English
Should you are interested with the position & meet the qualifications required, please send only your latest resume (in MS Word or PDF format with size no more than 1 MB) to:
recruitment@eniindonesia.co.id
(Please mention the position title on the email subject: Apply for (name/position code)
We regret that only shortlisted candidates will be notified.
Please be aware that ENI will never ask the applicant to pay any fee or appoint any travel agent for the selection process. All communications that ask the applicant to pay any fee or use specific travel agent are fraudulent & scam.